Things to plan out Before Moving....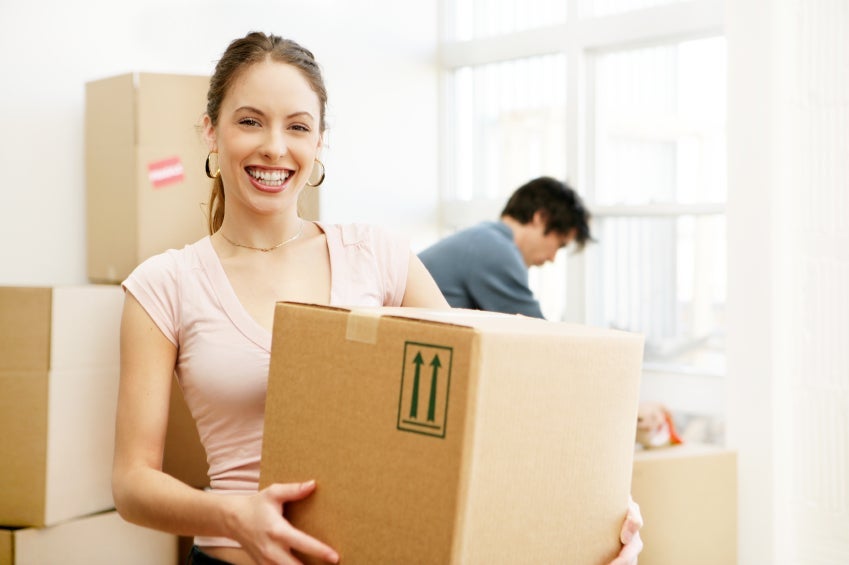 8-7 weeks
Choose a moving company with the Better Business Bureau and get recommendations from friends and family who have recently moved. Ask what insurance is included and if you want to be on the safer side, purchase extra insurance coverage you may need for your move. If you are moving to a new area, research pharmacies, insurance companies,banks, doctors, schools and the likes. Gather all the proper paperwork you need to set up new accounts.

7-6 weeks
Start a binder or folder make a list of businesses you will need to contact in order to change your address. Fill out an official change-of-address form with Canada post. Consult your list of businesses and services and make address changes on all accounts. Don't forget to change your online accounts too. 
Purchase packing material, tape guns, labels, and box cutters. Start a box-labeling system so you or your movers know what rooms to carry them to.
4-6 Weeks 
Start packing get started by assessing your closets and getting rid of clothing that doesn't fit or you no longer want. If you're doing the work yourself and purchase good quality stack-able moving boxes.If you are doing the move yourself, book the U-haul in advance, don't risk not getting a truck by leaving booking until last week.
 If movers will pack you, ask the moving company for advice on the best ways to prepare.

Place reference manuals for major appliances in a kitchen cabinet or drawer where new owners will find them. 
Start your garage sales if you are down sizing 

If you have children make plans for a smooth transition by working with the current and future school to transfer school records. Begin packing items that aren't used frequently. Rarely used gadgets, Seasonal items and items stored in the attic or basement used infrequently
Use up food from the pantry, fridge & freezer. Refrain from doing too much grocery shopping before the move - try to use up what you have so you don't have to pack it up in boxes.
4-3 weeks
Confirm all paperwork with your chosen mover and double check that the proper insurance is in place to cover your valuables.
3-2 weeks
Cancel all newspaper home delivery.

Gather valuable jewlery, paperwork, and family heirlooms. Keep these special items separate from your moving boxes and make a plan for transporting them a trackable shipping service with insurance or in your own vehicle.

If using a moving company, do an inventory of high-ticket items and videotape or photograph these items.
2-1 weeks
Tie up any lose ends.
If you are moving major appliances, make sure that they're cleaned, unplugged, and ready to go. Freezers need to be defrosted and you may need a professional to disconnect gas lines on particular appliances.

Fill prescriptions and make sure that everyone has packed medications they need in their suitcase.

Withdraw cash - make sure you have enough cash, checks, or a credit card to pay for any unexpected expenses. You might want to tip your movers too if your using movers.

Last week
Utilities should be turned off one day after your move-out date. It is helpful if utilities in your new home are turned on one day before your move-in.

Confirm that your closing is still on track and handle tasks required by your closing agent.

Dispose of all flammable items that can't be transported (paint, chemicals, aerosol cans).

See if you have accumulated anything else in your "donate," "pitch," or "sell" piles. After more packing, you may have additional items to donate and should have one last pickup by your chosen charity, if needed.

Back up all computers and have a plan in place for checking e-mail and paying bills online while your computer is in transit.
Hire a cleaning company to come in and do a clean or schedule a day that you will come back and make sure that everything is for the new owners.
Celebrate & reflect the memories you've made in your past home and get ready to start a new chapter in your life in your new location.