West Ridge Good Neighbors and St. Paul's Lutheran Church invite you to. . .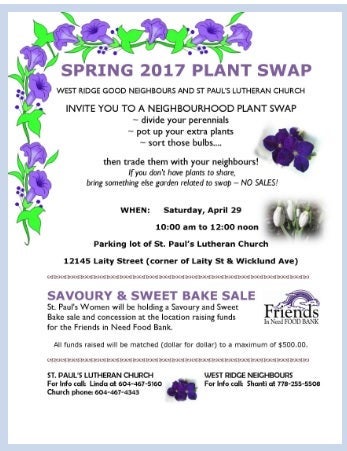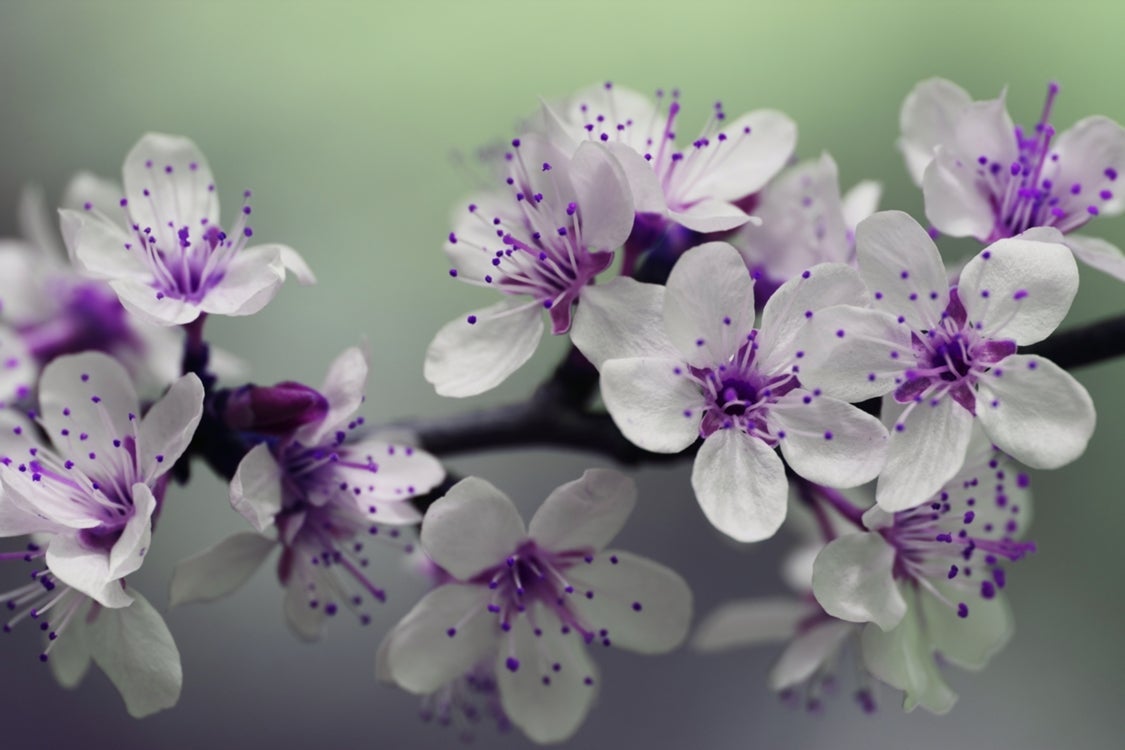 Spring 2017 Neighborhood Plant swap  Saturday,  April 29, 2017  10am - Noon
• Divide up your perennials
• Pot up your extra Plants
• Sort those Bulbs
Then trade them with your neighbors! If you don't have plants to share, bring something else garden related to swap!
NO SALES!
Also at the same time, St. Paul's Lutheran Church hosts a savory & sweet bake sale with all funds going to the Friends in Need Food Bank. Saturday, April 29 from 10 am to 12 noon at St. Paul's Lutheran Church, 12145 Laity Street (corner of Laity & Wicklund) Maple Ridge, BC.  For Bake Sale call Linda at 604-467-5160. For Plant Swap call Shanti at 778-255-5508