Langley will be hosting the 29th annual Canadian Festival of Chili and Barbecue. . .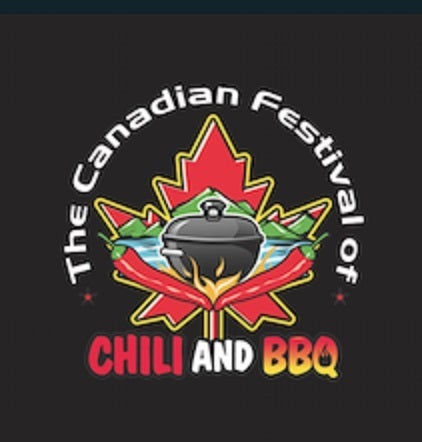 Cascades Casino, Hotel and Convention Centre Langley, BC on May 6 & 7 2017.
 20393 Fraser Hwy, Langley, BC V3A 7N2
Two days of fun for all ages!

This is a family friendly event and samples of the teams delicious Chili and BBQ are available to the public. Visitors arrive on-site and are greeted by our team of firefighter volunteers and given a wristband and a sample of chili on Saturday and a pulled pork sandwich on Sunday.

A donation to the Burn Fund, typically $5, is suggested when receiving the wristband. The public can then wander the site and sample the foods prepared by any team after each turn-in -while supplies last! All monies raised from wristband sales as well as a portion of team registration fees are donated to the charity we support. In honor and in memory of firefighter and Canadian Festival founder, Dave Veljacic.
The two-day Festival includes both Chili and BBQ Competitions
Sat. May 6, 2017 -Day 1:
The British Columbia Chili Championships
There are four competition categories on day one. Public samples are limited on the side categories but there is lots of chili!
Two Side Categories:
Best Darn Burger Championships
- Teams can do whatever they want in this category and we see some pretty amazing Burgers come to the judges tent! The winner of this category is automatically qualified to compete at
Chefs Challenge
- Teams are given a mystery protein courtesy of Hills Foods to perform their magic on. We have seen loin of Kangaroo and rack of Muskox taken to amazing heights. In 2012 there was a Northern Surf and Turf theme with a side of Arctic Char (Albion Fisheries) and a Bison Sirloin (Hill's Foods) presented to each team.
The Main Event is The BC Chili Championships:
C.A.S.I. Chi
li - The Chili Appreciation Society International is our sanctioning body for authentic Texas chili. Texas style chili is not what you or I would make at home. It MUST consist of ONLY meat (ground or cubed) and sauce. Points would be deducted or the chili disqualified if the judges saw any specks or foreign materials (like beans, garlic or veggies). 
Home-Style Chili
- To let the chili cooks really have some fun we also have a Home-Style Chili category where cooks can add anything they want to their chili, and boy do they! Each team receives 2 lbs of course ground pork courtesy of Johnston's Fresh, Local, Quality BC Pork.
Kids Q Contest
- will feature a contest for youth up to age 15 to compete for the title of BC Champion. Two proteins are selected, last year it was Hills Foods Chicken Wings and Johnston's BC Pork Tenderloins,the contestants cook in host teams cooking areas under parental supervision. Competitors entries are judged by our certified BBQ judges in the same manner as all other competition categories.
Sun. May 7, 2016 -Day 2:
The BC BBQ Championship
For the main BBQ event there are four categories: pork shoulder, beef brisket, chicken and pork ribs. The meat is cooked for a long time at low temperatures indirectly by only wood and charcoal fires. The competitors cook on small Weber Smokey Mountain Cookers all the way up to huge trailer pit smokers.