Why do it yourself? My fees are tax deductible against your rental income!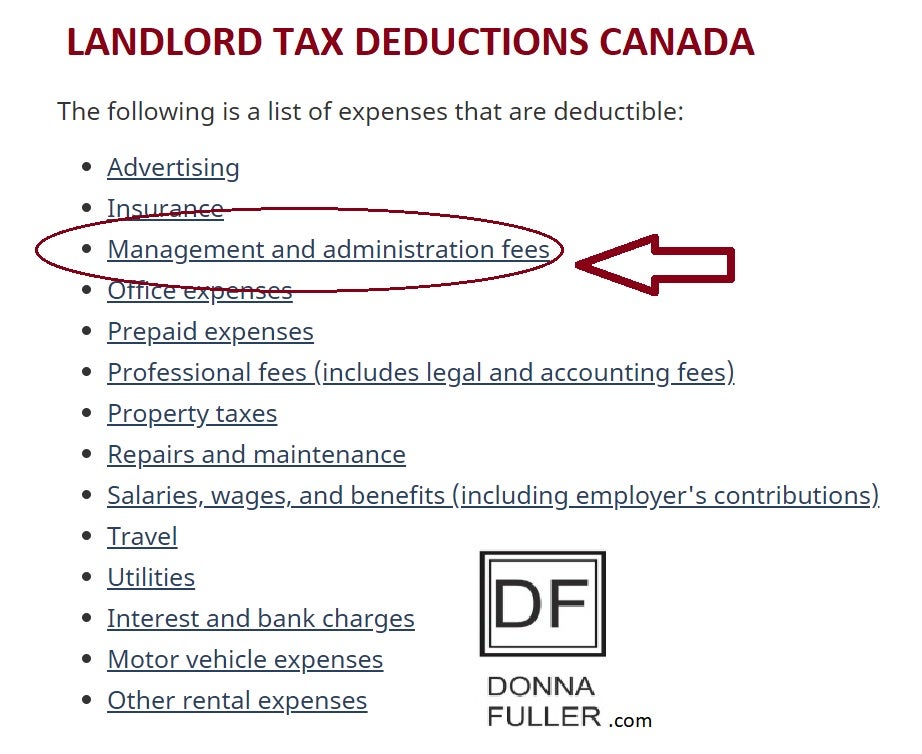 Advertising and promotion of property on MLS (Multiple Listing Service)
Tenant screening and management
Move in Move out inspections
Rent collection
Maintenance / Maintenance coordination
Monitoring of your Commercial or Residential real estate investment.
Condos, townhomes, Homes and Commercial Leasing
Licensed and bonded REALTOR and Property Manager
20+ years experience!
**This information was correct at the time of posting, however this is not to be construed as professional accounting advice as laws may change over time.
For more information contact your Accountant or Canada Revenue office**