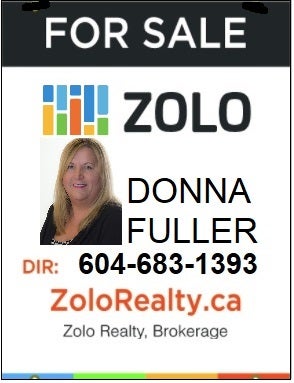 Announcing.....
Donna Fuller is delighted to join her new office Zolo Realty and offer her professional services to a trusted name in real estate. 
Zolo Realty launched in 2012 and is headquartered in Vancouver, with offices also in, Kelowna, Penticton, Victoria, Toronto, Calgary, and Regina. Zolo is Canada's largest digital Real Estate Brokerage. 
With over 200,000 active listings across Canada on Zolo.ca and the most popular Real Estate App in the nation which receives up to 11 Million hits per month! Download our user friendly App on  Google play and Apple store.