Langley is a city in British Columbia, which lies directly east of Surrey BC, borders against Cloverdale, and is surrounded on three sides (south, north, and east) by the Township of Langley, which is a separate municipality from the city of Langley. With Langley Township and Langley City combined, the total population is 138,741 (2016 stats). It is home to 17 public parks, plenty of shopping, dining venues, multi-cultural entertainment & attractions and excellent schools . Public school District 35 -The City of Langley is home to six Elementary schools and one Middle school & five major high schools. They have one Francophone school and Kwantlen Polytechnic University also has a campus in Langley. In addition, Trinity Western University is a private Christian liberal arts university in Langley.
Begin your home search NOW below the map...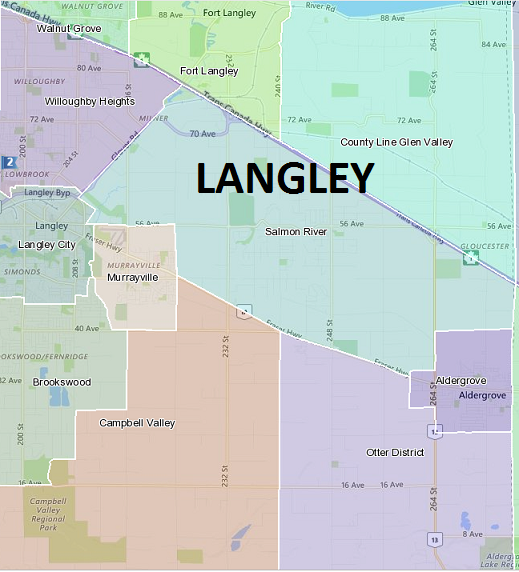 To begin Search - Select "Area(s)" & "Property Type" First, then other features and scroll down for results below.